New York, 1990, experimental super 8 film, 17 min
in collaboration with (in order of appearance)
Serge Pinkus (CH), Josef Ramaseder (AT), Paula Hayes (USA), James Goldwasser (USA), Dorothea Braemer (USA), Sjoerd Hofstra (NL), Gregory Volk (USA), Mia Hansford (USA)
camera/editor/director: Edgar Honetschläger

In the winter of 1990 I invited 8 artists, writers and intellectuals to my studio in Manhattan. I asked them to enter a soundless camera-dialogue with me in which they could use whatever gadget they found about. SEQUENCES is an attempt to portray each other and our environment in a word-and soundless visual dialogue. The music we were listening during the shoot of SEQUENCES was later added as a soundtrack.
I'd call it lateral communication, in terms of how this movie was filmed and how the scenes and the actions were interwoven. In a way surreal – with a very spontaneous approach. A kind of animation without drawings. Aphorisms. People play a secondary role – their faces are rarely seen. Very intuitive – nothing is constructed – we just filmed whatever came to our mind. The cuts – not done in editing, but during the filming – play a major role as they create a structure. Long shots are intermingled with very short ones. The images are sensual, sensitive and sexual – although sex is never involved. The dialogues are purely visual. The whole thing is like grasping vibrations. Nothing really exciting happens. All sequences tell a story and at the same time they don't. The people-gadget interaction is more important than the people-people one. Everything was filmed against a wall – a common background? We were talking to each other by means of images we created. Words weren't necessary. Metaphors without references.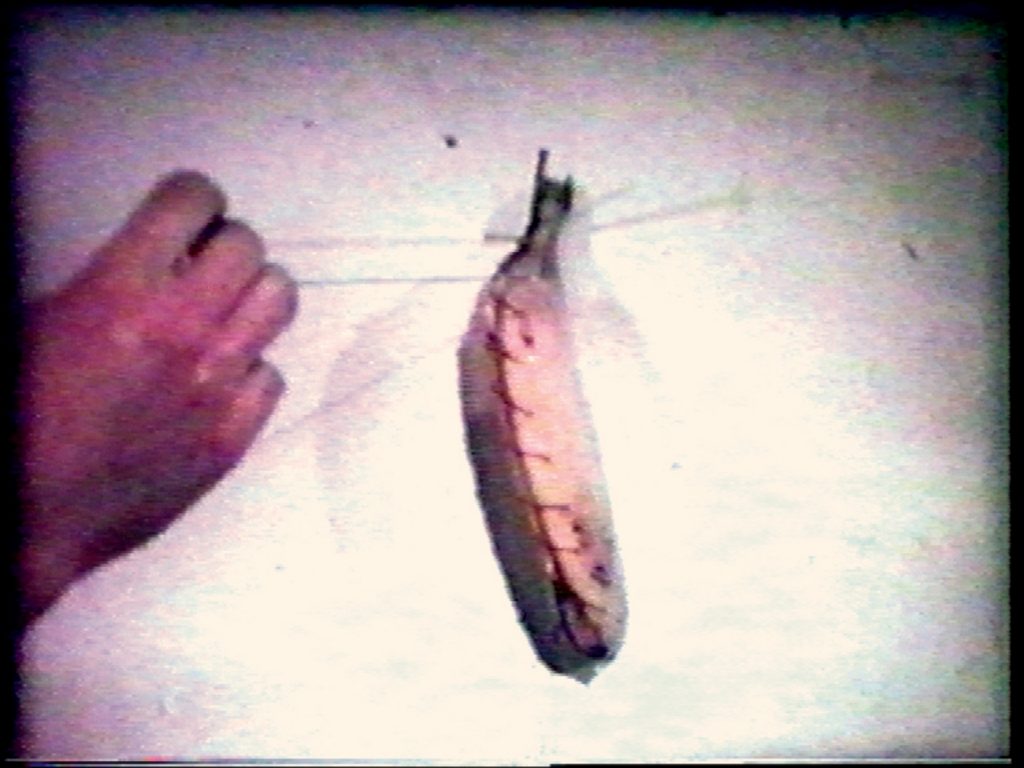 To see the movie please send a request to eh@akis.at